Standings (as of April 12)*
PACIFIC COAST LEAGUE
Bakersfield 7-2 .778 --- .247 2.67
Salt Lake City 6-4 .600 1.5 .257 2.59
Tacoma 5-5 .500 2.5 .264 3.45
San Diego 5-5 .500 2.5 .272 4.20
Spokane 4-8 .333 4.5 .234 5.01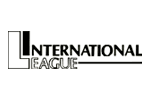 INTERNATIONAL LEAGUE
Columbus 7-2 .778 --- .278 3.14
Arkansas 6-6 .500 2.5 .283 3.84
Buffalo 4-6 .400 3.5 .198 5.23
Atlanta 3-6 .333 4.0 .256 3.76
Oklahoma City 3-6 .333 4.0 .241 6.21
* In reality, these leagues would include AL affiliates, but since I know of no way for the Bullets to compete in the regular season against AL teams, I have to do it this way.
Atlanta Crackers: Billy Williams (cf), Doug Clemens (rf), Duke Carmel (lf), Jeoff Long (1b), Ed Spiezio (3b), Dave Ricketts (c), Bud Bloomfield (ss), Phil Gagliano (2b), Dick Hughes (sp)
Game 1, April 10
Atlanta's Dick Hughes retired the first fourteen of our batters he faced, and Bruce Howard struggled in the early going. The Crackers loaded the bases in the 1st but didn't score, and in the 2nd an error by Tony Oliva (starting in right field), a passed ball by Don Pavletich, and a wild pitch by Howard moved Bud Broomfield all the way to third. yet Hughes grounded to Perez at third, who threw Broomfield out at home, and the game remained scoreless. Pavletich ruined the Hughes' no-hitter with a single in the 5th, and we scored two runs in the 6th, thanks in part to an error on Hughes' part. We added three more runs in the 8th -- two of them on a Pavletich triple, and led 5-0 at that point. The Crackers rallied in the 9th, juicing the bases, and Ron Reed walked in a run before striking out Duke Carmel to end the inning and the game. Pavletich went 2-for-4 and so did Jose Cardenal, who has been struggling a bit at the plate. Howard (7.0ip, 3h, 4bb, 0r, 0er, 4k) got the win and deserved it -- he kept the Crackers off the pay station while we struggled to figure out Hughes.
Lineup: Cardenal, Clendenon, Repoz, Oliva, Perez, Pavletich, Alley, Menke, Howard
Record: 6-1
Bullets 5, Crackers 1
Game 2, April 11
Winning is good for business; I'm told we had our eighth straight full house at Evangeline Park today, with Marcelino Lopez taking on Nelson Briles. Lopez didn't have much in the way of control today, walking seven batters, but he allowed just one run. His pitch count was so high by the time the 5th rolled along I had to pull him. By then we were ahead 6-1. We scored three in the 1st, one by Jose Cardenal, who singled, stole second and then third to be in position to tag up and get our first run on a Roger Repoz sac fly to center. Lopez opened the 2nd with a single, reached second on a wild pitch by Briles, moved over to third on a Cardenal grounder, and scored on another wild pitch. Gene Alley hit his first homer of the year -- a two-run shot to left -- in the 3rd. But then Atlanta's Corky Withrow hit a grand slam against reliever Jim Roland in the 6th, cutting our lead to 6-5. With the bases loaded and two out in the 7th I pinch hit Donn Clendenon for Wes Parker, who started today at first base, and Clendenon responded with a grand salami of his own to make it 10-5. They picked up two more in the 8th with Clay Carroll on the mound. Ron Herbel, who pitched a scoreless 7th, got the win. Tony Oliva finished 3-for-5, Cardenal, Alley and Don Pavletich all went 2-for-4 as we collected 15 hits on the day. We got eight runs off Briles a few days ago, seven today.
Lineup: Cardenal, Parker, Repoz, Oliva, Bailey, Pavletich, Alley, Rojas, Lopez
Record: 6-1
Bullets 10, Crackers 7
Game 3, April 12
They brought their brooms to the ballpark today, wanting us to sweep Atlanta for the second series in a row. Unfortunately, we couldn't get it down. One of the reasons was Atlanta's starter, Steve Carlton, who pitched a lot better than he had the first time we saw him. Today he struck out eleven of our guys in seven innings. Another reason was Steve Hargan's shaky outing -- five runs allowed on seven hits in his five innings of work. The third reason were our miscues. The Crackers took a 2-0 lead in the 1st. We loaded the bases with nobody out in the 2nd, yet came away with just one run. Donn Clendenon reached second on a fielding error by Atlanta right fielder Doug Clemons, then scored on a Roger Repoz single to tie the game. But they scored twice in the 4th and twice more in the 6th, and in the top of the 9th Ron Herbel walked three Atlanta batters, Cardenal and Clendenon both committed errors, and they scored four runs on just one hit to give us a 10-3 drubbing. We managed just six hits and Hargan took the loss.
Lineup: Cardenal, Clendenon, Repoz, Jones, Bailey, Alley, Menke, Grote, Hargan
Record: 7-2
Crackers 10, Bullets 3
Scouting Report:
Clay Carroll (RP)

Carroll is an average reliever with average command of the strike zone. He has all the skills to be a good closer, and I believe he is perhaps a year away from setting up shop in a major-league bullpen.
Endurance 24, Control 71, Power 72, Movement 66, Defense 94, Hitting 60, Health 71, Overall 70, Peak 86
Fastball 79, Curve 71, Slider 65
1962 Stats: 14g, 2gs, 3W, 1L, 3.21era, 28.0ip, 17r, 10er, 28h, 1hr, 7bb, 15k, .230baa, 2sv
Nickname: "Hawk"
Born May 2, 1941 (Clanton, AL)
Bats Right
Throws Right
6'1"
200